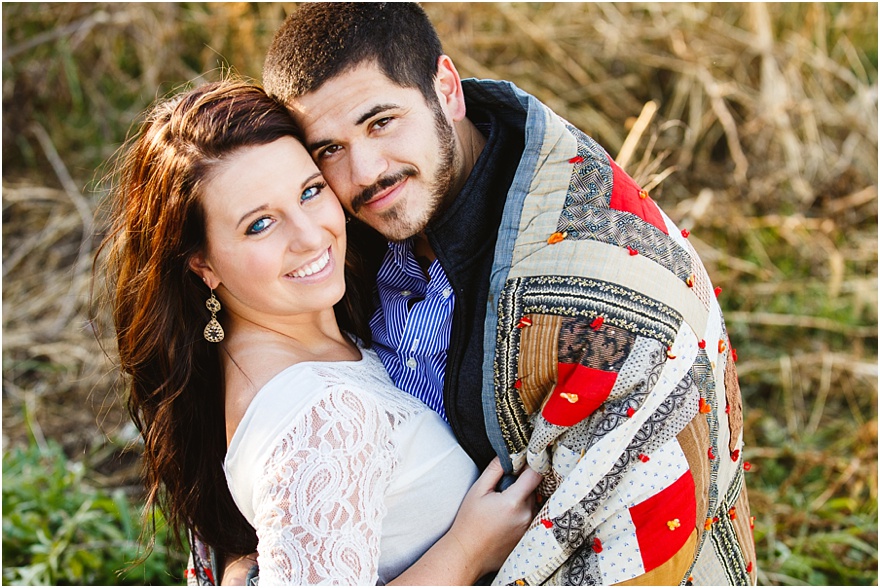 Engagement season is fast approaching – so I'm thrilled to share one of our favorites from last fall!! Engagement Sessions are our JAM!! We love getting our couples in front of the camera in a more casual/relaxed setting, and just getting to know them aside from the all the hectic (but fabulous) wedding planning!!
Indianapolis of course offers a TON of perfect spots for engagement sessions, but one of my all time favorite locations is Jordan's grandparent's farm. The land itself is gorgeous, and every time we shoot there we find a new spot that just oozes goodnesss! Not to mention, we had our very own Engagement pictures taken on this precious land!
Soooo. When Katy and Ben told me they were looking for a more rustic setting for their session – I knew this would be the perfect spot! Fast forward to their session, and I was right! We had the most beautiful fall day, with loads of warm, glowy light (aka photography heaven) and I love how these turned out!
We are so excited for their upcoming wedding in the fall – after looking through these I'm sure you'll all be just as excited as we are to see how the wedding photos turn out!! Katy & Ben = supermodel status!! J Here are some of our favorites!