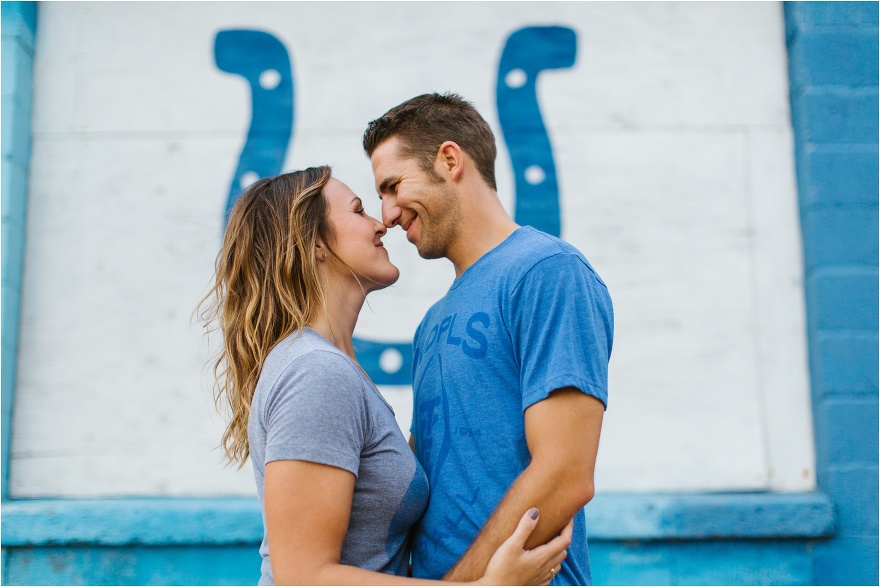 Get ready for one of the craziest meet cutes of all time!! Ready? Action!
Scene 1:
Heather & Steve. Both HUGE Indianapolis Colts fans. Living their lives day by day, Colts game by Colts game. Both single, but both madly in love with the Colts.
Scene 2:
Heather's cousin asks her if she'll attend a party – there's a guy named Steve who would make a great date! After much convincing, Heather agrees, but not after a sufficient amount of Facebook stalking to see what she can find out about this Steve guy. 😉 She can't put her finger on it, but something about Steve is familiar to her. Hmmm…
Scene 3: Steve does some Facebook stalking of his own. Checks out Heather's profile, and is drawn to her Cover Photo…which of course was taken at a Colts game. Wait a minute…there in the corner of the photo…he sees HIMSELF! He's in her cover photo!
Scene 4: Heather & Steve meet, flirt, come to realize that they both adore the Colts, and that their families have season tickets just ROWS apart! Which explains how Steve was in Heather's photo – and why he looked so familiar to Heather! The man of her dreams has been right there, in the corner of her cover photo and just a few rows away at each Colts game…all along!
When we sat down and met with these two and heard this story…we totally flipped!!! So of course…when planning their engagement session – we knew we'd be spending some time down at Lucas Oil!  Enjoy a few of our favorites – starting at the very bridge where they got engaged, and finishing up at the Heart of Indy's Universe….The Stadium!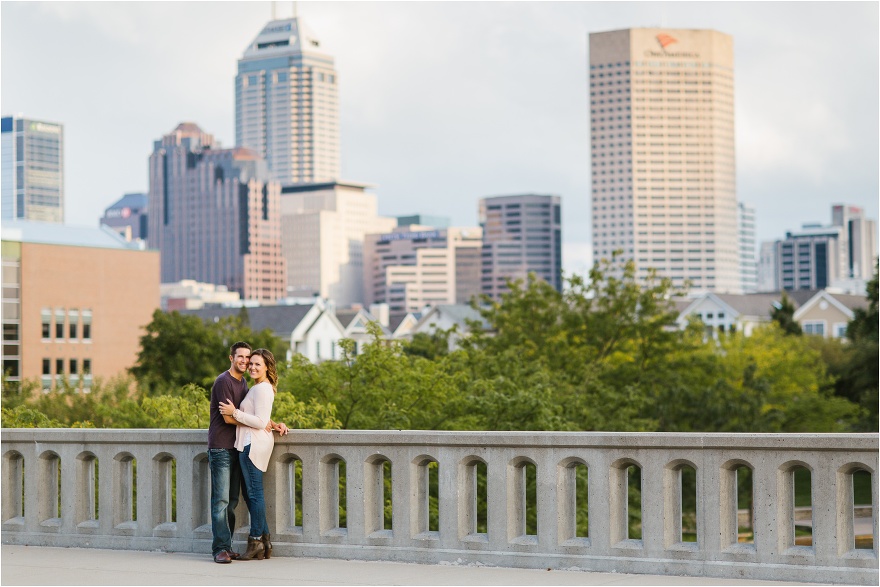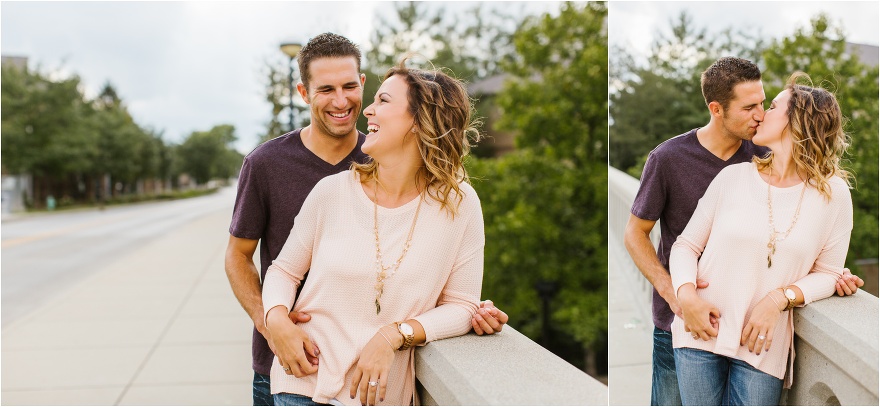 We are so excited for their gorgeous wedding next summer at The Ambassador House – of course it will be complete with a few perfect Colts' touches here and there! Thanks Heather & Steve for a beautiful session – you guys are perfect!