This engagement session? One for the books! Chances are, if you live in Indy, you already know who this fiery, gorgeous gal is! She's Britt – master of Yelp Indy; lover of her city, food, travel, and David – who just so happens to share in those same passions. Their story? One of the sweetest ever!
Over the last several years, Britt, along with her incredible team at Yelp, have planned and executed loads of indescribable events, highlighting some of our city's most amazing restaurants/shops. Her first event in Indy? An intimate evening at Locally Grown Gardens (which happens to be one of my favorite Indy spots – you'll see why below!) So. Here's Britt, kicking things off Yelp style at LGG – and who would you guess was an attendee? David! That one chance meeting turned into a year of long-distance letter writing (um, swoon!) and ultimately resulted in their decision to become husband and wife!
To know them is to love them, and if you do know them, I think you'll agree with me that their engagement session couldn't be a more accurate and adorable depiction of their relationship. They wanted to focus on what makes them "them," so we started at IND – where we celebrated their love for travel!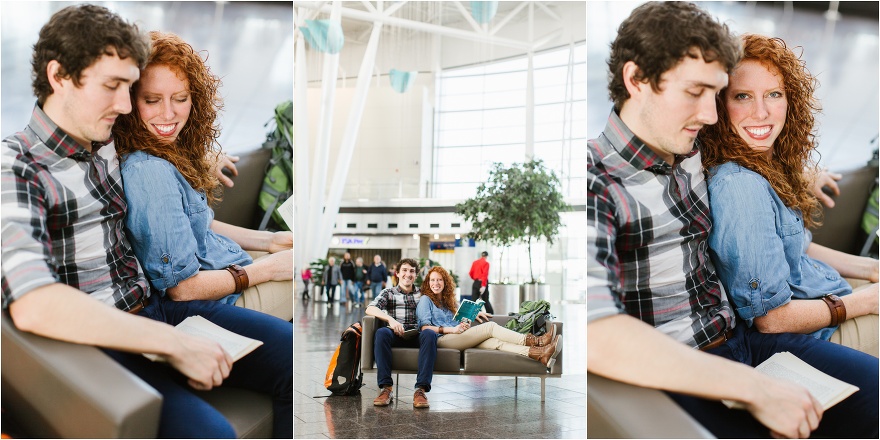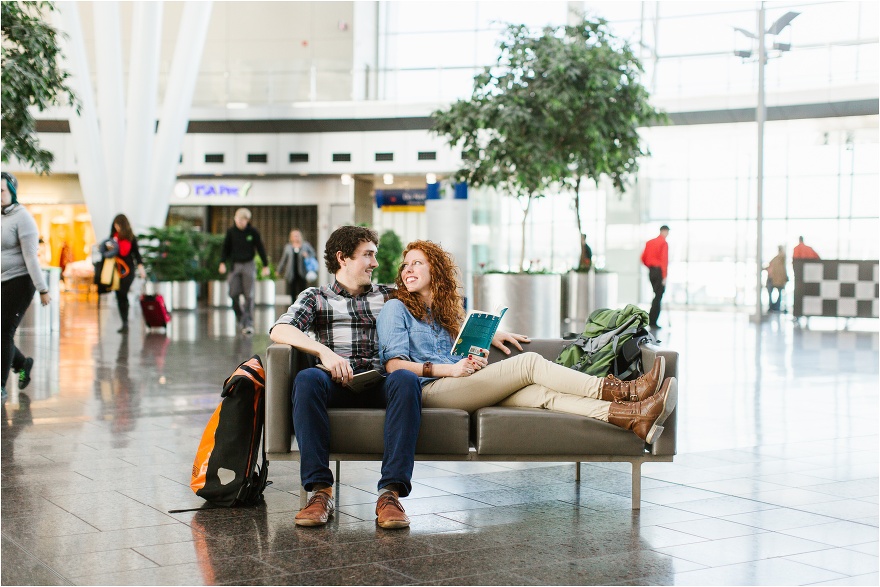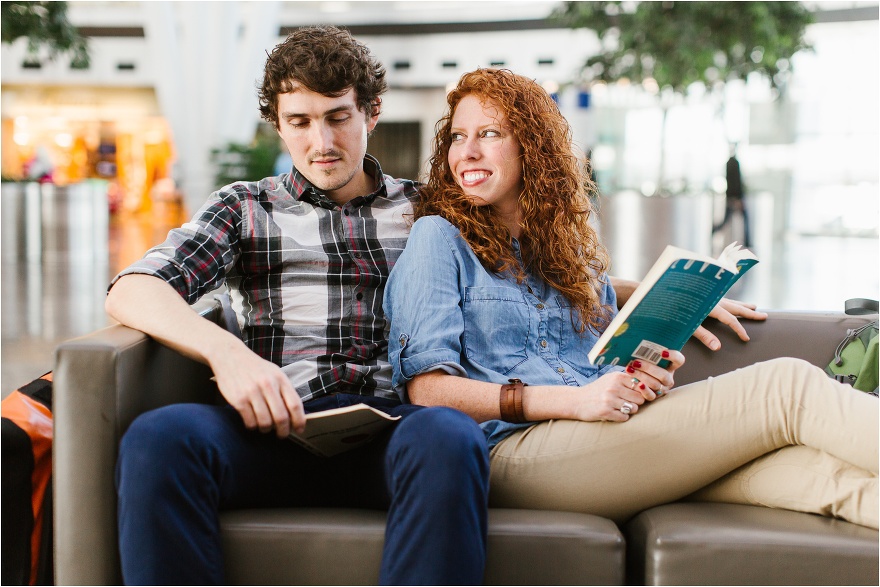 Once we finished at the airport, we headed over to Locally Grown Gardens to wrap things up over a couple of slices of Sugar Cream Pie (a meaningful pie to these two, as it commemorates their first encounter at LGG)!






This place couldn't get any cuter if it tried. Ron, the owner, is a great guy who is always so accommodating to Indy photographers for photo sessions – thank you so much Ron!! We've photographed a few sessions in your shop and they never disappoint!



That year of letter writing I mentioned? Came in quite handy for our tablescape! 😉  




Sugar Cream Perfection. (drooling over here right now)!!! 
























All in all. One of my fave engagement sessions this year! Thank you guys for your creativity and willingness to step outside the box! And big thanks to the Indianapolis Airport and Locally Grown Gardens for letting us document these meaningful moments together.